Welcome From Head of School
Welcome!
Trinity Episcopal Day School was established in 1948 and is now serving three year old through fifth grade students. Remembering that every student is a unique child of God, our academic program is rigorous, developmentally appropriate, and focused on building students who are ready for the challenges ahead.
Teachers share a common goal of meeting their students where they are in the learning process, encouraging them to be imaginative and critical thinkers. Through collaboration, problem solving and innovative teaching, students engage in daily activities that challenge them for the future. Trinity strives to inspire students to lead lives of purpose and faith while challenging and nurturing mind, body and spirit.
Trinity Episcopal Day School is located in close proximity to the LSU campus and values the relationship we have with our community and our families. We invite you to browse our website and encourage you to schedule a tour to visit Trinity. Thank you for your interest in Trinity and I look forward to meeting you. I know that when you visit you will see why it is always a great day at Trinity Episcopal Day School.
Grace and peace,
Linda S. Brown
Head of School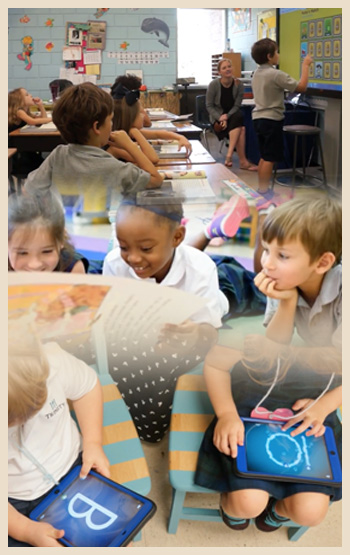 Invest in the Trinity Annual Fund to provide essential resources and top-of-the-line technology for our students, continious education for our faculty, and constant improvements to our campus.